Analyst, Leveraged Finance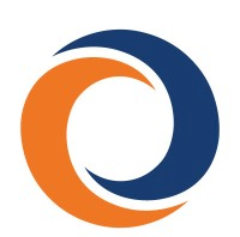 OMERS
IT, Accounting & Finance
Toronto, ON, Canada
Posted on Monday, September 18, 2023
Analyst, Leveraged Finance
Global Credit is a key pillar of OMERS investment strategy, providing a solid and reliable income stream that helps offset capital markets volatility. The Global Credit team brings together a group of investment professionals across industry sectors, geographies, and parts of the capital structure, with the goal of selecting investment opportunities that generate strong risk-adjusted returns.
As a valued member of the Global Credit team, you can expect an exciting role in a supportive environment with colleagues and leaders that offer diversity in expertise and experiences. With an emphasis on continuous learning, development, and future growth, you will be part of an engaged team of investors committed to meeting the pension promise.
The Analyst will join the Leveraged Finance team that invests primarily in sub-investment grade credit including leveraged loans, high yield bonds, BDCs and private credit transactions.
As a member of this team, you will be responsible for:
• Assessing public and private credit investment opportunities within North America and globally, with the objective of producing investment recommendations and strong risk-adjusted returns
• Perform comprehensive credit analysis and financial modeling to produce investment decisions that can be executed upon
• Assessing relative trade ideas within the Leveraged Finance market
• Assisting members of the team with portfolio construction and management
• Cultivating strong relationships with company management teams, sell-side representatives, and professional organizations
• Researching the potential for alternative strategies in the management of portfolios
To succeed in this role, you have:
• Undergraduate degree in Business, Economics or Math, CFA in progress
• 2+ years of experience in credit investing, investment banking, or private equity
• Knowledge and understanding of the North American Leveraged Finance market
• Experience with strategies involving high yield bonds, leveraged loans, structured credit and other credit related funds
• Strong verbal and written communication skills and interpersonal skills
• Demonstrate strong knowledge of Microsoft Excel and Bloomberg
• Self-starter who works both independently and with a team, while fostering a collegial and creative team culture
• Ability to conduct research, draw insights and convey complex ideas clearly and concisely
• Strong analytical skills with experience and financial modeling
Our story:
Founded in 1962, OMERS is one of Canada's largest defined benefit pension plans, with $127.4 billion in net assets as at June 30, 2023. OMERS is a jointly-sponsored pension plan, with more than 1,000 participating employers ranging from large cities to local agencies, and over half a million active, deferred and retired members. OMERS members include union and non-union employees of municipalities, school boards, local boards, transit systems, electrical utilities, emergency services and children's aid societies across Ontario. Contributions to the Plan are funded equally by members and employers. OMERS teams work in Toronto, London, New York, Amsterdam, Luxembourg, Singapore, Sydney and other major cities across North America and Europe – serving members and employers and originating and managing a diversified portfolio of high-quality investments in public markets, private equity, infrastructure and real estate.
OMERS is committed to having a workforce that reflects the communities in which we live and work. We are an equal opportunity employer committed to a barrier-free recruitment and selection process. At OMERS inclusion and diversity means belonging. How we create a sense of belonging is through our employees and our vast network of Employee Resource Groups. Whether you are passionate about gender, pride, or visible minorities, we have groups that are focused on making a difference in all of our lives.